Greetings! My name is Maarten, and I am delighted to be launching my personal website and blog today. This is an excellent opportunity to share more about myself with you. If you are among my first visitors (thank you ❤️), you might already know a little about me, but I am confident there is much more to discover. In this post, I will provide additional details about my background and answer some of the frequently asked questions. Please feel free to ask any further questions in the comments section.
Who are you?
I was born on September 19th in Vilvoorde, a Flemish city near Brussels. For ten years, I resided in Dilbeek, another town near Brussels, before moving to the heart of Brussels in 2020.
My educational background includes a Bachelor's degree in Marketing and a Master's degree in Business Administration from KU Leuven University, as well as completing some courses at Hanyang University in Seoul, South Korea, as part of an international exchange program. Before that, I graduated in Economics and Modern Languages from a high school in Jette, Brussels.
My professional journey began in 2010 at BNP Paribas Fortis bank. I have worked for the Belgian Government since 2012, often taking unpaid breaks to follow my passions and travel.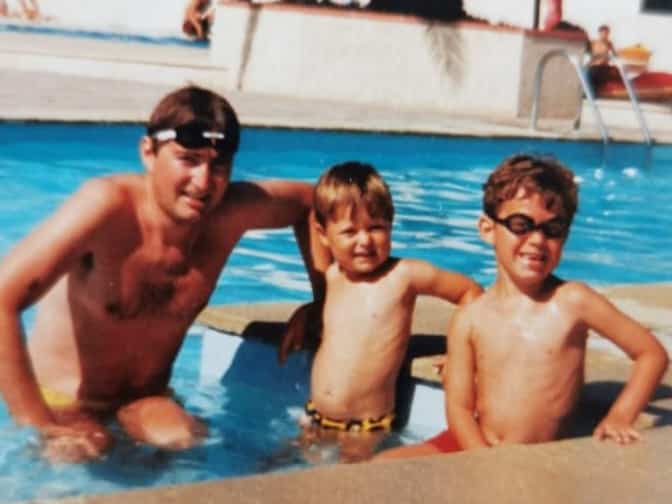 Where did you grow up?
I grew up in Essene, a small Flemish town in the countryside near Brussels. We lived in a peaceful social housing neighborhood with dead-end streets where outdoor play was enjoyable. After nine years and shortly following my father's death, my mother, brother, and I moved to a larger house in the nearby town of Ternat. I attended the first two years of high school in Ternat but traveled daily to Jette (Brussels) for the remaining four years.
At 24, I moved into an apartment in Dilbeek, a town situated between Brussels and Ternat. Since the summer of 2020, I have been residing in a new apartment in the heart of Brussels.
What are your goals in life?
I try to live in the moment, as we cannot predict the future. Every week, I aim to have valuable moments that are precious to me. Additionally, my side goal is to visit every country on Earth. I have already visited over 95 countries, so there are still more than 100 to explore, which is challenging. Although it is a secondary goal, I enjoy revisiting countries and spending significant time in a particular country.
How did you start traveling?
Contrary to popular belief, I was not an avid traveler as a teenager. Aside from an annual summer trip to France or Spain, our family only traveled a little. Furthermore, I had little interest in stepping out of my comfort zone in my early adult years.
Everything changed drastically around 27 when I traveled to Jordan with my friend Hendrik and studied in Seoul, South Korea. I discovered the joy of being in a foreign country, interacting with new people, and experiencing different cultures. I became excited about life again, a feeling I had not experienced for quite some time. Now, I embrace stepping out of my comfort zone.
What is your style of traveling?
I prefer traveling locally with my backpack, frequently alone and at a leisurely pace, so I can fully appreciate each destination. This is the best approach to experiencing a country, and it is also the least expensive.
I am not a very basic traveler because I still require a certain level of comfort and hygiene. Occasionally, I indulge in more luxurious accommodations or splurge on unique experiences.
What's your favorite country?
People often ask me a seemingly simple question, but honestly, it's difficult to answer. My favorite country is always the next one I plan to visit because it's the one I'm most excited about. Every country has its unique charm, and while some may be vastly different, it's hard to compare them.
Bangladesh is a country that stands out for its distinctiveness, but it may only be for some. It differs from a typical tourist destination, adding to its appeal. However, comprehending the language and even the alphabet may require more work. Still, locals are helpful, and having Google Translate on your phone can be beneficial.
On the other hand, Turkey is an excellent country to backpack in and easily accessible. It offers a perfect blend of everything, making it an ideal destination for novice and seasoned backpackers.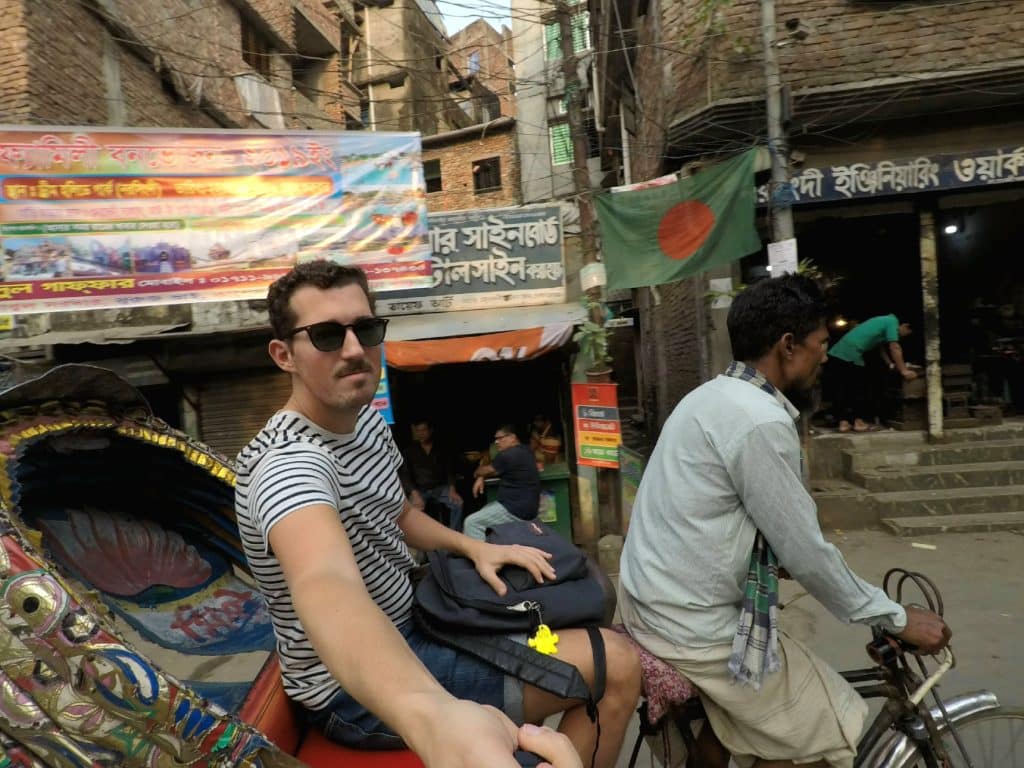 What languages do you speak?
I am proficient in English, French, and Dutch (Flemish), the latter being my mother tongue. Additionally, I possess a basic knowledge of German, Spanish, Russian, and Korean. Currently, I am actively enhancing my Spanish skills through the Duolingo app.
During my travels, languages play a crucial role. Knowing a few words in the local language can go a long way in establishing connections with people. It can also be helpful for practical purposes like deciphering menus or reading instructions.
Why are you starting a blog?
As for my motivation for starting this blog, there are two primary reasons. Firstly, I aim to demonstrate that traveling is achievable regardless of budget. Having learned several travel tips and tricks along the way, I wish to share them with you, along with things I wish I had known before embarking on my own adventures.
Secondly, I have come to rely heavily on the internet for travel-related information, from local cuisine to transportation schedules and COVID testing requirements. I am immensely grateful to the travel community for sharing their knowledge, and I feel compelled to do the same by sharing my own experiences and insights with fellow travelers.
Why don't you start a Youtube channel?
Frequently, I am asked this question, which makes me envious of those with a captivating channel. However, I need to find a way to invest more time creating content while traveling. Despite having a channel, the available content could be more extensive. My intention is to share more about my future excursions.