Hi I'm Maarten and today I'm starting a blog on my own website. A good opportunity to tell you something more about myself. If you are reading this as one of the first visitors of my website (THANK YOU ❤️), you probably already know me a bit but I'm pretty sure there's a lot you don't know yet. I'll tell you more about myself and answer a few questions I often receive. If you have more questions you can write them in the comments.
Who are you?
Maarten Matthias Reinout Stijn (yes I have 4 names) was born on 19 September in the Flemish city Vilvoorde, right next to Brussels. I used to live in Dilbeek, another town next to Brussels, for 10 years but moved to the center of Brussels in 2020.
I went to high school in Jette (Brussels), where I graduated in Economics and Modern Languages, after which obtained a Bachelor in Marketing and Master in Business Administration at the KU Leuven University. As part of the international exchange, I also attended some courses at Hanyang University in Seoul, South Korea.
My professional career started at the bank BNP Paribas Fortis in 2010, which I switched for a job at the Belgian Government in 2012. I'm still working for the Belgian Government, but I'm often taking unpaid career breaks to travel and follow my passions.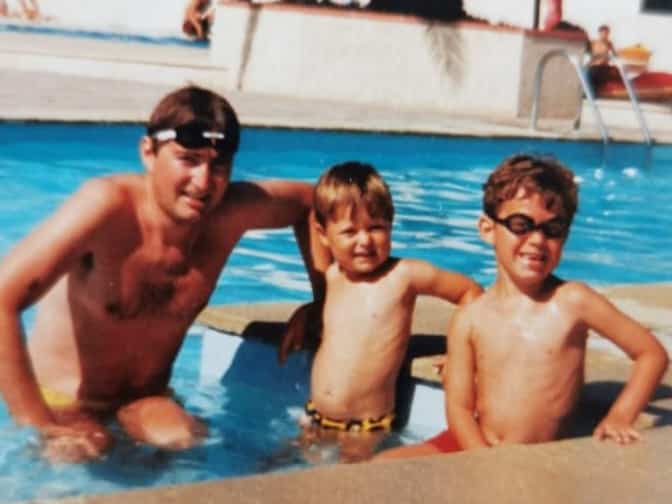 Where did you grow up?
I grew up in a little Flemish town called Essene (part of Affligem, a famous Belgian beer) in the countryside near Brussels. We lived in a quiet social housing neighborhood with dead-end streets where it was fun to play outside. After 9 years, only a little after the death of my father, I moved with my mother and brother to a bigger house in the neighboring town Ternat. I attended the first 2 years of high school in town, but commuted daily to Jette (Brussels) for the last 4 years.
At the age of 24, I moved out of the house to live on my own in an apartment in Dilbeek, a town between Brussels and Ternat. Since the summer of 2020 I live in a new apartment in the center of Brussels.
What are your goals in life?
As we can't predict the future and what comes our way, I'm trying to live week by week. Every week I want to have number of valuable moments which are precious to me.
A very concrete side goal is to visit every country on this beautiful planet. I've been to over 80 countries now, so still more than 100 to go, not an easy task. It's a secondary goal, so it doesn't stop me from revisiting countries or spending a lot of time in one country.
How did you start traveling?
In contrast to what you might think, I wasn't a traveler as a teenager. Besides a yearly summer trip to France or Spain, we weren't really traveling as a family. And also in the early stages of adulthood, I had little interest in getting out of my comfort zone.
Everything drastically changed around the age of 27, when I went to Jordan with my friend Hendrik and went to study in Seoul, South Korea. I discovered what an amazing feeling it is to be in a new country, with new people and different habits. I was excited about life again, a feeling that I honestly didn't have for a long time. Now I embrace getting out of my comfort zone.
What is your style of traveling?
My preferred style of travel is going local, with my backpack, often alone and very slowly so I can fully experience what's coming to me. I believe this is the best way to experience a country and it's often also the least expensive one.
I'm not a super basic traveler because I still prefer a certain level of comfort and hygiene. Once in a while, I'll go for a more luxurious option or spend quite some money on a unique experience.
What's your favorite country?
This is a simple question I get all the time, but it's so difficult to answer. I often say that my favorite country is the next one I'm going to visit, because that's the one I'm most excited about. Every country is unique in its own way, and some are very different but it's very hard to compare.
One unique country to visit is Bangladesh, but it's not for everyone. It's not a tourist destination, which makes it so much more special to walk around there. The language and even the alphabet don't make sense to me so it was impossible to understand anything. Luckily there are always helpful locals and Google Translate is an awesome app to have on your phone.
A good and easy to reach country to backpack is Turkey. It's a good mix of everything and a nice destination for both beginner and experienced backpackers.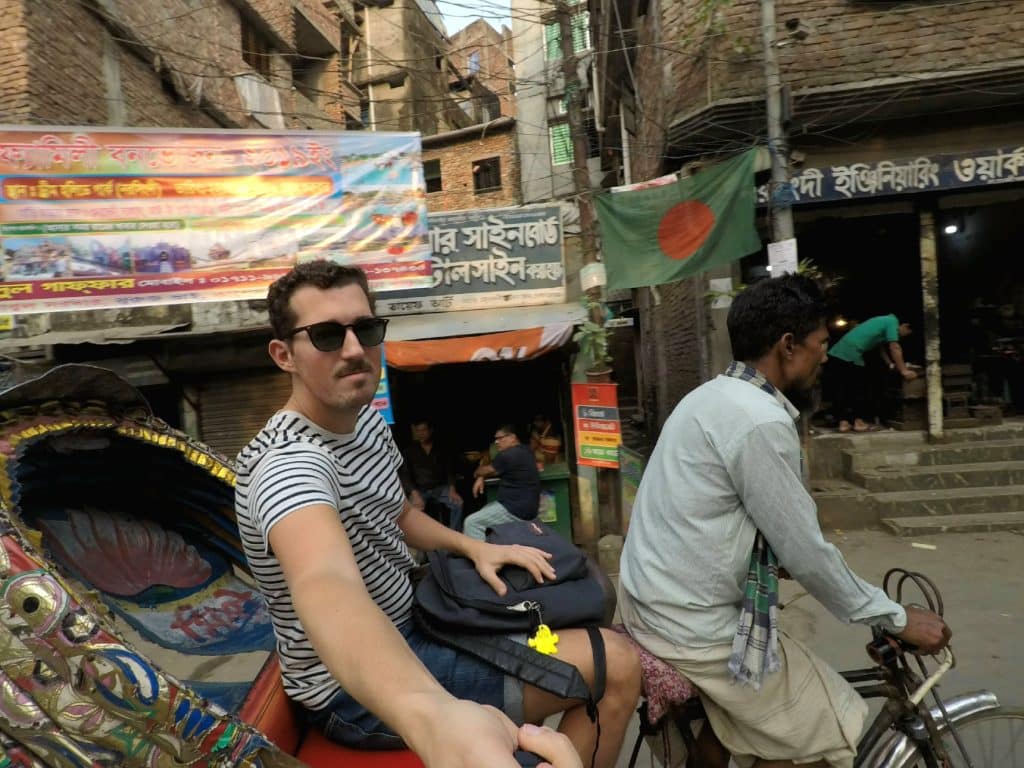 What languages do you speak?
I'm fluent in English, French, and Dutch (Flemish), which is my native language. Besides that, I can speak some German, Spanish, and a little Russian and Korean. I'm actively trying to improve my Spanish through my Duolingo right now.
Languages are so important during my travels. People are much more open when you can at least communicate a little in their language. Often is also very useful to ask practical questions, read instructions or just understand the menu in a restaurant.
Why are you starting a blog?
There are 2 personal reasons that motivated me to start this blog. Firstly I want to show that everyone can travel, no matter what your budget is. I've learned so many travel hacks during my trips and I want to share them with you. There were things I wish I knew before, so I'll share them with you so you can use them for your future travels.
Secondly, I use the internet as my personal resource for information during my travels. Finding out about local dishes, opening times, bus schedules or where to do a PCR Test. Sometimes it's a real struggle and information is scarce. I'm so grateful for all those travelers who have shared the information with other travelers like me.
I feel like now it's my turn to share the information that I have gathered during my trips.
Why don't you start a Youtube channel?
I get this question all the time and I'm jealous of the people who do have an interesting channel. At this time I really don't have the time to do this often during my travels though. My channel exists by the way, but there is only limited content. I hope to share more on my next travels.