A few months ago, while roadtripping in the USA, my friend Elif invited me for her wedding in Turkey. I had met Elif on a Couchsurfing meeting in Brussels in the summer of 2020, when the bars were open during the pandemic. Of course I immediately confirmed I was going to fly in to attend the big day.
Flying in the summer can be extremely expensive, so I booked a return flight with Corendon Airlines. Both flights were at night but to Eskişehir Airport, 100 km from the hotel in Kütahya, and affordable with a total price of 260 euro.
Flying Corendon Airlines from Brussels to Eskişehir
Because of all the issues in the European airports, I arrived early at Brussels airport and only with carry-on luggage. Going through security and passport control went smooth so I had plenty of time before the flight. In the end the flight was delayed for more than three hours at take-off, so I landed after 3 am in Eskişehir.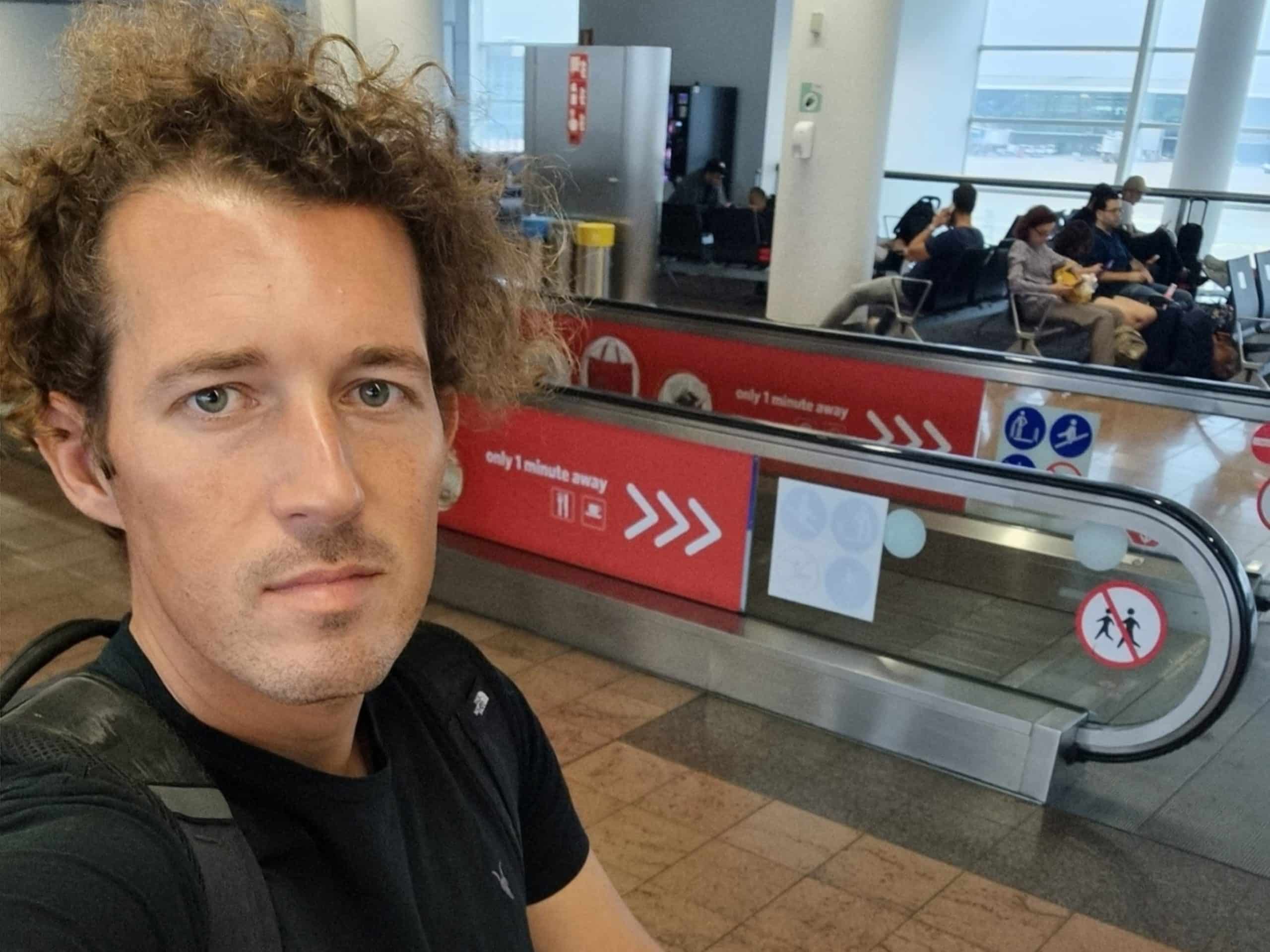 Luckily the pre-booked taxi driver had waited for me to take me to the hotel near Kütahya. The drive from Eskişehir to Kütahya took a bit more than one hour and costed 800 lira (44 euro). At 5 am I could finally enter my room and get a good rest before the wedding.
Gülümser Hatun Termal Otel & Spa
Out of convenience I was staying in the Gülümser Hatun Termal Otel, where the wedding party would take place in the evening. The resort hotel is situated in Yoncalı, a small town near Kütahya. The room was very nice with breakfast and buffet dinner included in the price of 820 lira (45 euro) per night, specially negotiated for wedding guests. The fitness, spa and outdoor swimming pool are also available for guests.
The Turkish wedding of Elif and Olivier
After sleeping late and grabbing a late breakfast, I prepared for the wedding party and presented myself at 7 pm at the outdoor dinner tables. Some starters were nicely presented on the beautifully decorated tables. A production crew with several cameras and even a drone made sure the night was perfectly captured on tape.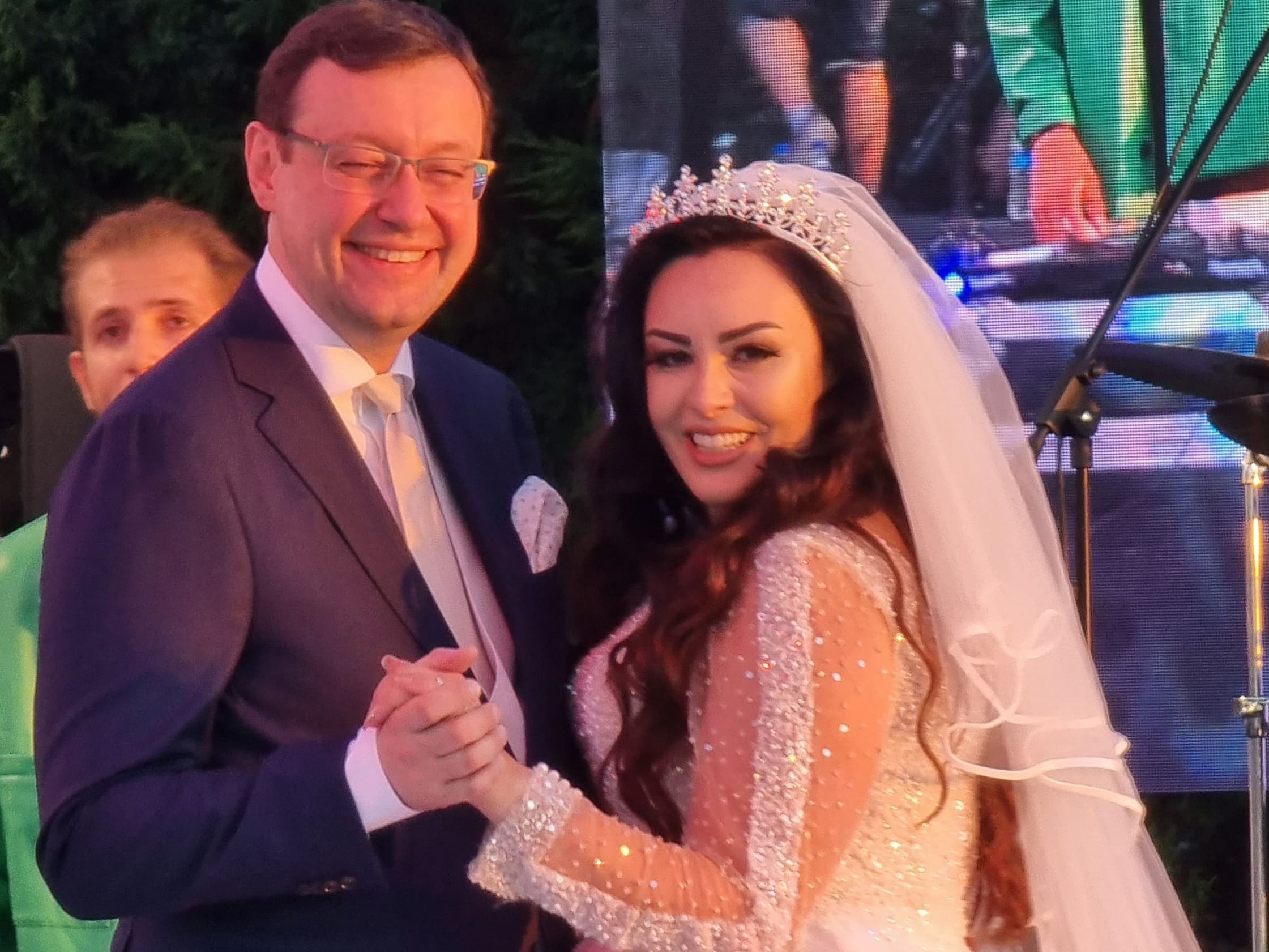 We had some great food and drinks, and danced the night away with a live band and a performance of traditional Turkish dancers. A small dj-set closed the night with a blast before ending the party around midnight.
Visiting Kütahya and Aizanoi
The next day, a local tour had been organized by the married couple for the foreign guests. First we went to Aizanoi, an old Roman city with a well preserved temple of Zeus. Next we went to the the regional capital Kütahya, which is famous for its ceramics. We had a traditional lunch in what used to be a bathing house, visited the old mosque and wandered through the small streets of the historic city center.
My last day in Turkey started with a delicious Turkish breakfast with different cheeses, vegetables and tea. Because I was following a marathon training schedule, I even went for a 20 kilometer run in and around the fields of Yoncalı.
Back to Belgium in the middle of the night
After checking out from the hotel, a taxi brought me back to the small airport of Eskişehir. On arrival, about three hours before the flight, the airport doors were still closed and passengers had to line up outside. I wasn't prepared for these night temperatures as low as 10 degrees. Luckily we were allowed to enter when the security guards arrived 40 minutes later.
A tip to save some space in your passport is to travel to Turkey with your national ID card. For most European countries it's allowed and you get a separate paper with the stamps.
After another two hour delay and a three hour flight to Brussels with Corendon Airlines, I finally arrived home around 7 am. Very tired but grateful for this experience!