Hello! I'm Maarten and I was cycling from Belgium to Ukraine during the War June 2022. You might think "To Ukraine? Are you crazy? Why?" I heard it all the time. First, yes, I might be a little crazy and I like a good challenge. In 2018 I cycled from Brussels to Saint-Petersburg in Russia in support of SOS Children's Villages.
Secondly, I felt so helpless and couldn't just chill at home while my Ukrainian friends are living through times of fear, despair and immense uncertainty. Just last fall, I was attending a wedding in the beautiful city of Lviv. I have also visited Odessa, Kyiv, Chernobyl and Ternopil in the past years. As the horrible invasion is fading to the background in news reporting, it's important to keep it top of mind.
Cycling from Brussels to Ukraine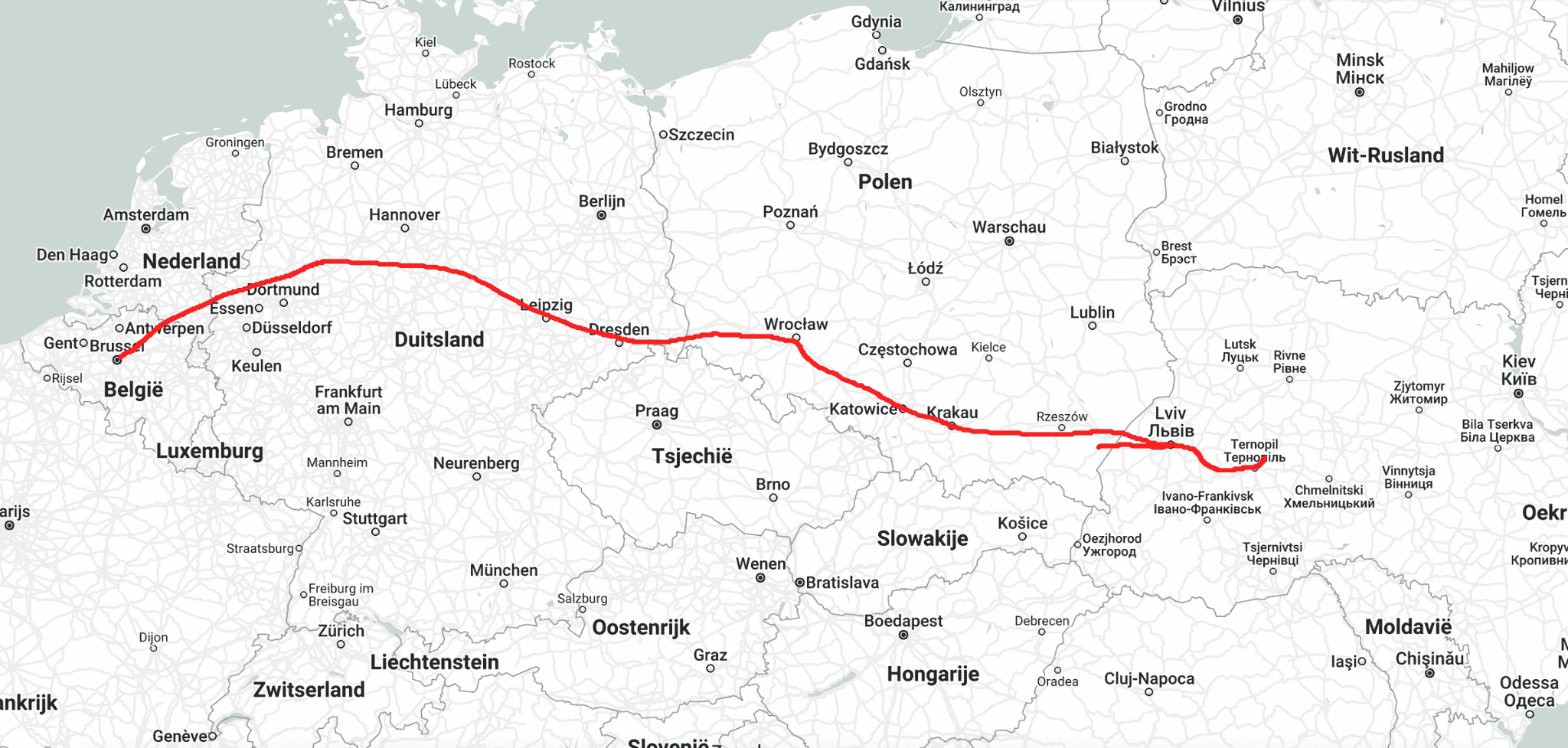 I left my home city Brussels on Sunday 5 June, full of energy and enthusiasm for my cycling trip to Ukraine. The destination for the first day was Eindhoven, where my uncle Paul lives. Unfortunately the weather forecasts predicted heavy rain all day and that's what I had soon after my departure. Luckily I was welcomed with a hot cup of tea and offered a warm bed by my family in the Netherlands.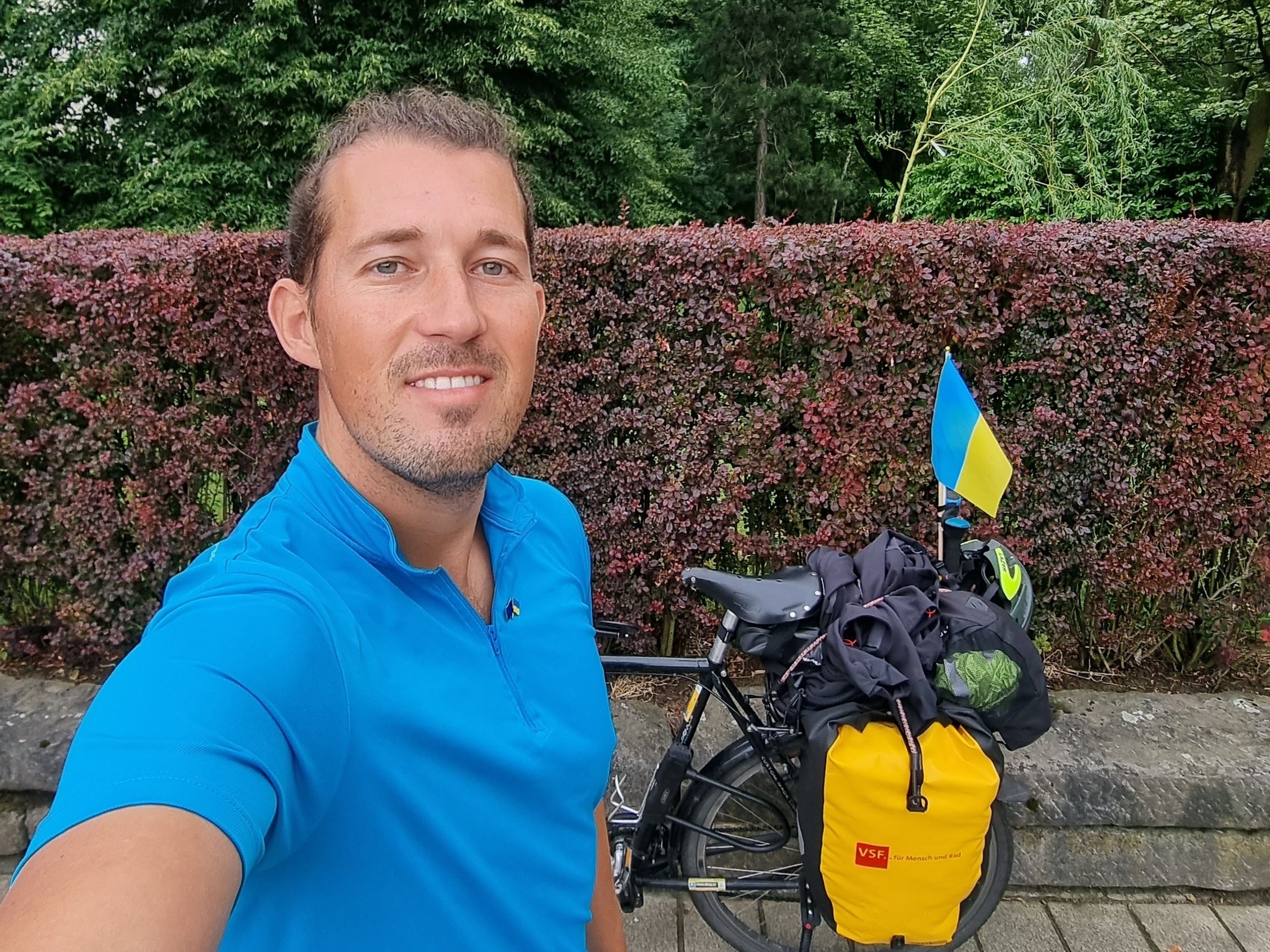 The following day my uncle joined me for the first 50 kilometers towards the German border. The next days I continued cycling into Germany, passing by cities like Munster and Bielefeld. Cycling went surprisingly well and I was ahead of schedule when I arrived in Leipzig. I decided to take a rest day in Leipzig to explore the city, and did the same two days later in Dresden.
The cycling trip continued by crossing the border with Poland and cycling along some big Polish cities like Wroclaw and Krakow. Starting to feel exhausted and knowing it's not a race, I cycled only 80-90 km instead of 100-120 for the last part of the trip. Ukraine was getting closer every day and after 19 days of cycling I reached the Korczowa border point with Ukraine.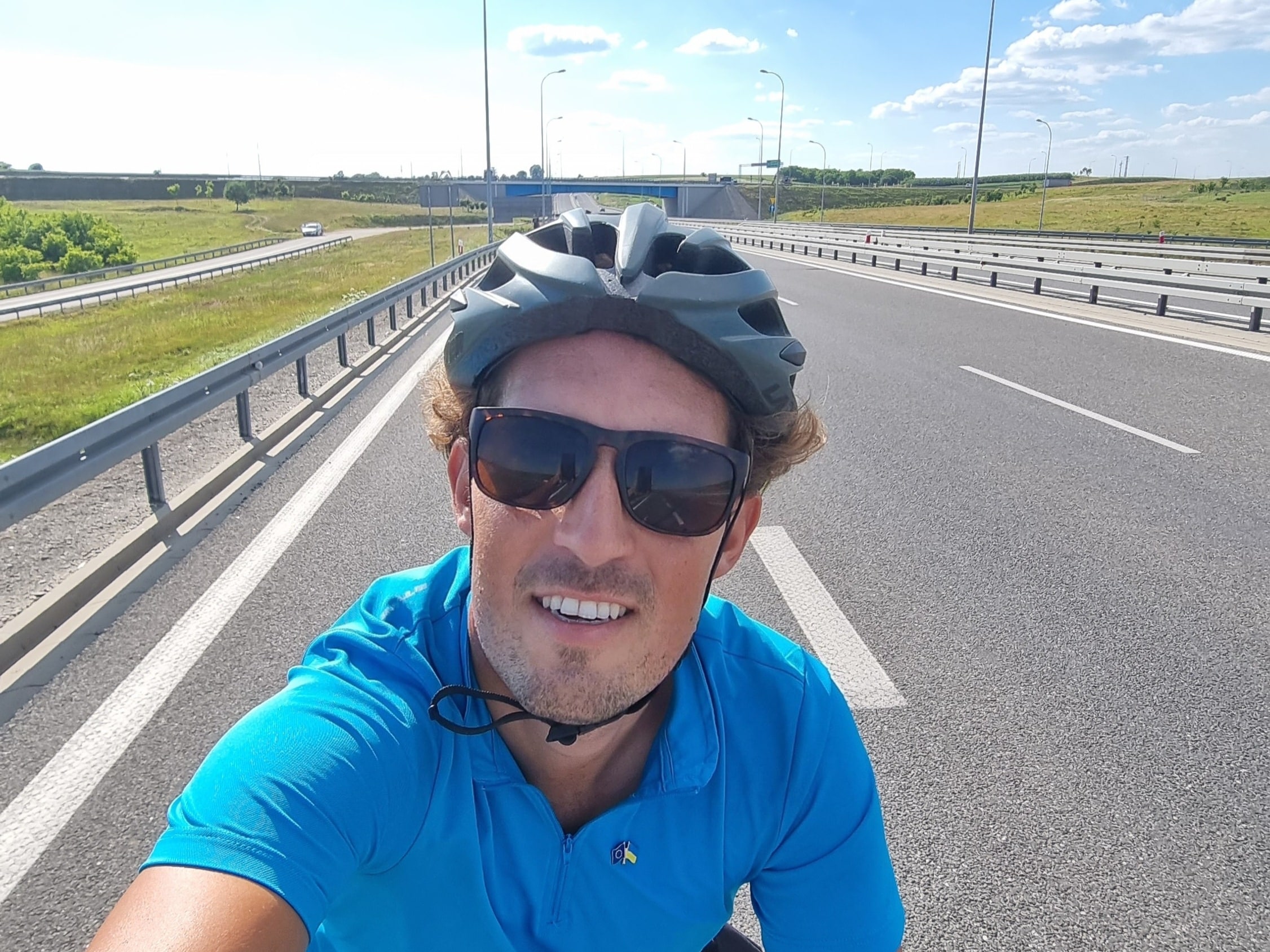 Cycling in Ukraine at war
The waiting time to cross the border was more than 24h but luckily I was allowed to overpass the long line of cars. I got a little stressed when the Polish officers told me I could not enter Ukraine by bicycle, but I insisted to try and had few issues to convince the Ukrainian border police. What an unreal feeling to enter Ukraine in this situation.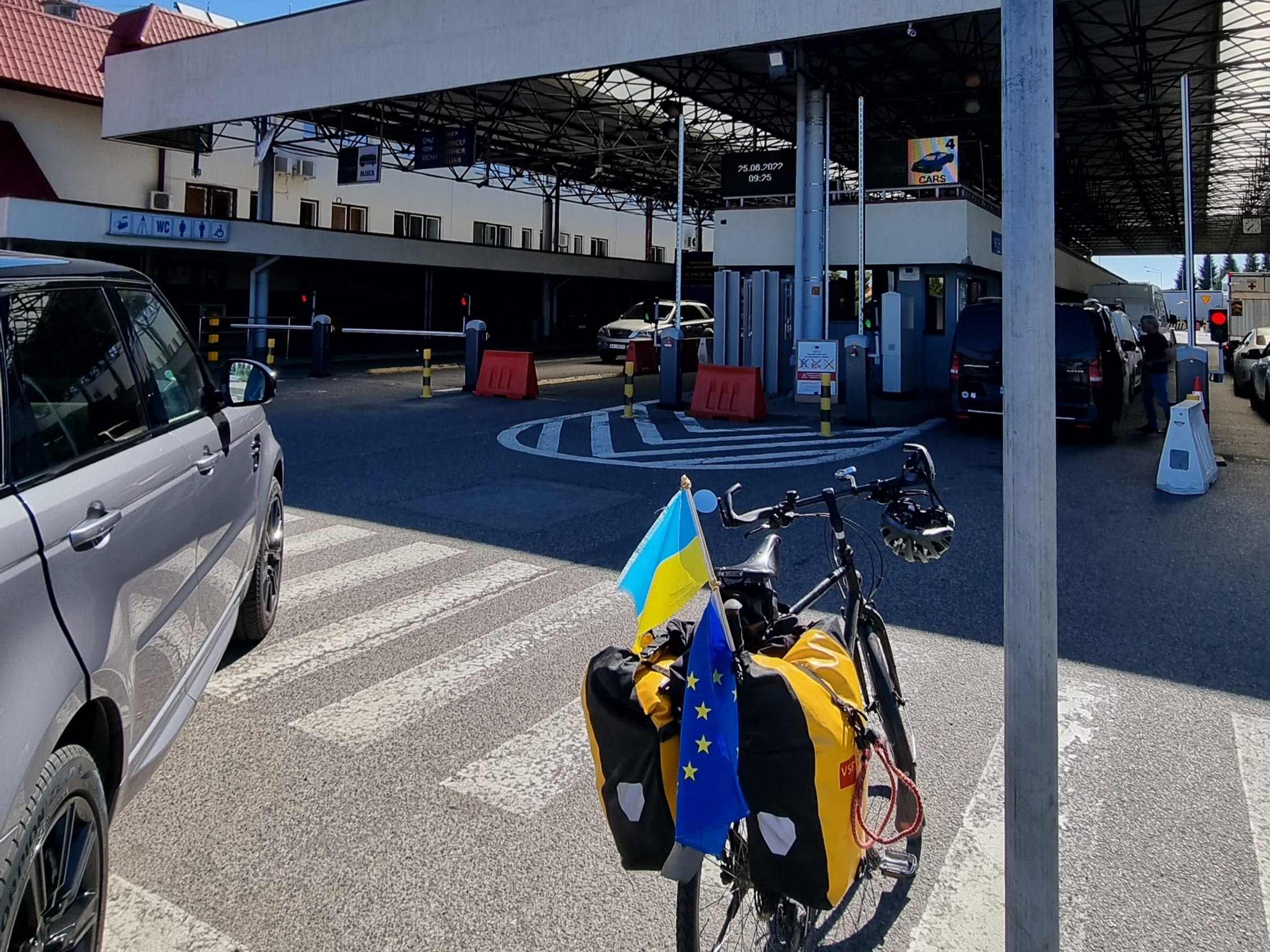 The plan was to continue cycling until Lviv, a big city about 70 kilometer from the border. I wasn't sure what to expect but it was fascinating to see all the preparations on the road. A few checkpoints and a lot of sand bags and barbed wire in case war has to be fought on the ground here. Along the road were many Ukrainian flags and billboards referring to the war.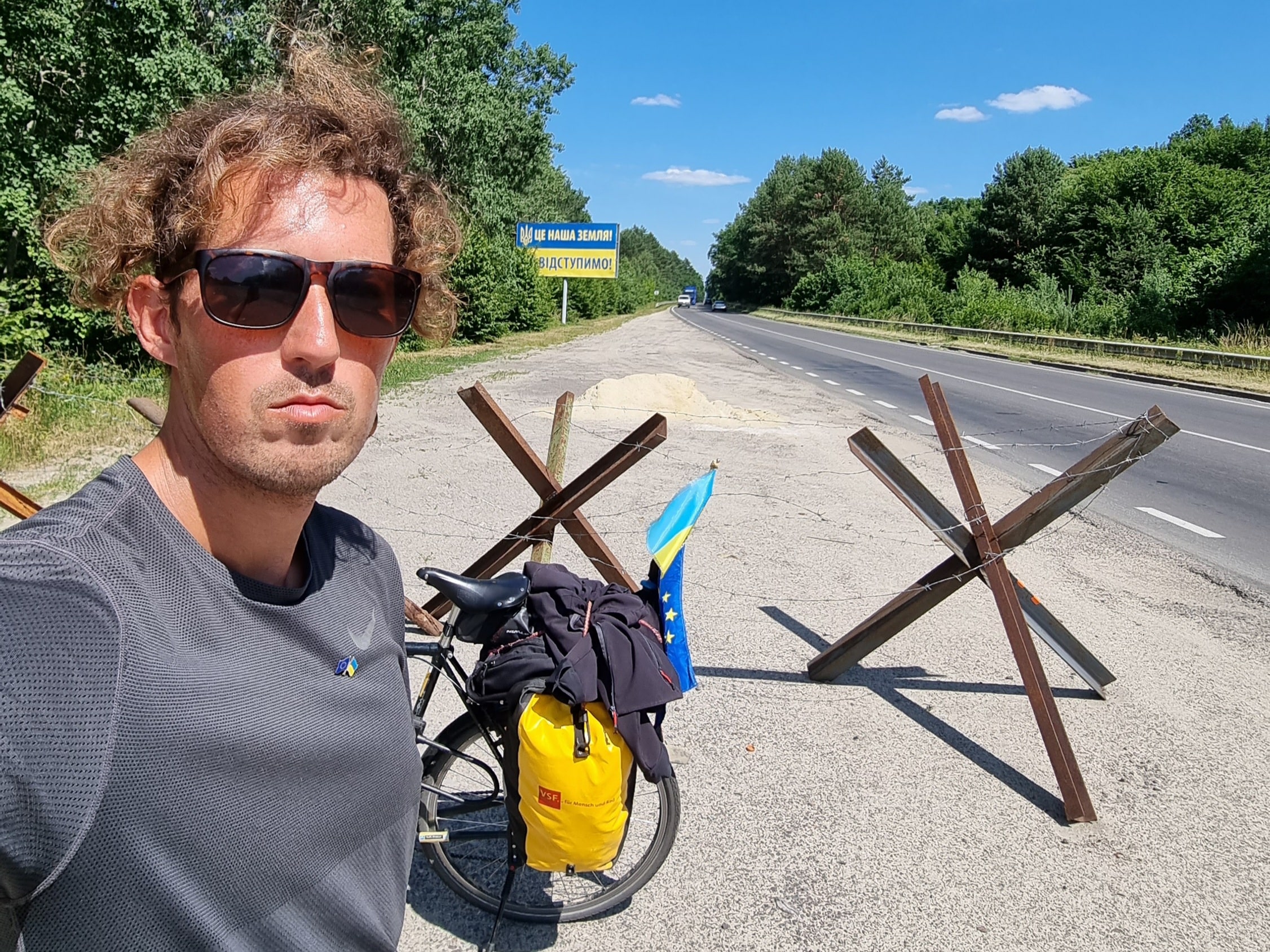 Cycling on Ukrainian roads is challenging, because the only option is often the busy main road. After cycling all day, it felt amazing to enter Lviv and continue to the center of this beautiful cultural city. I can't explain the crazy feeling to realize that you cycled from your home in Brussels to Ukraine on a basic bicycle.
After spending a few days with my friends in Lviv, I continued cycling two more days to Ternopil. From here I cycled to a little town near Zbarazh, where I spent the weekend with the family of my Ukrainian friend Svitlana.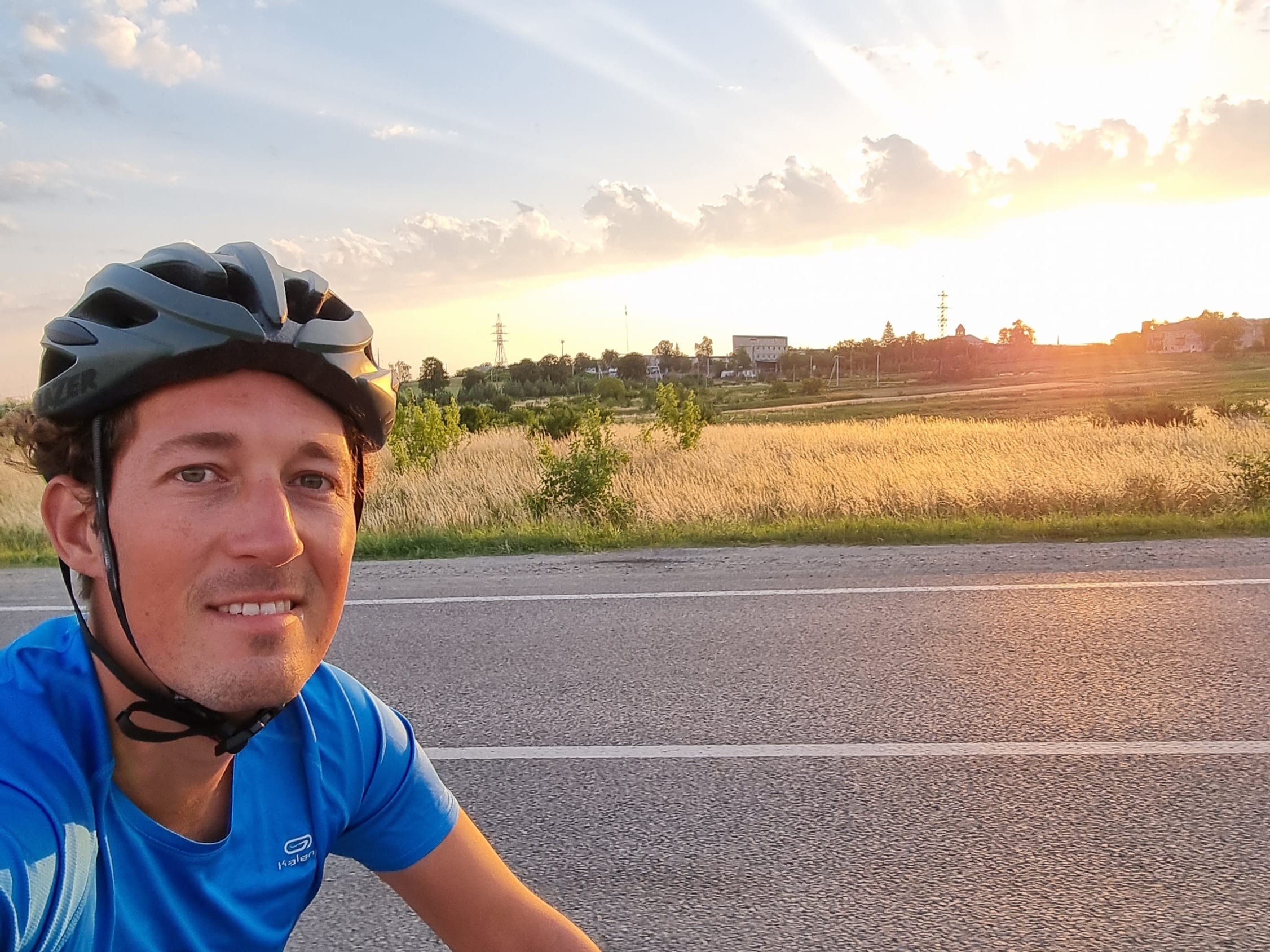 Visiting Kyiv, Irpin and Bucha
Although I kind of promised everyone stay in the West of Ukraine, I couldn't stop my urge for adventure when I found out about trains to Kyiv. So I booked my ticket and took a night train to the capital of Ukraine. A trip with some risk as only a few days before, a residential area in the center of Kyiv had been hit by Russian missiles.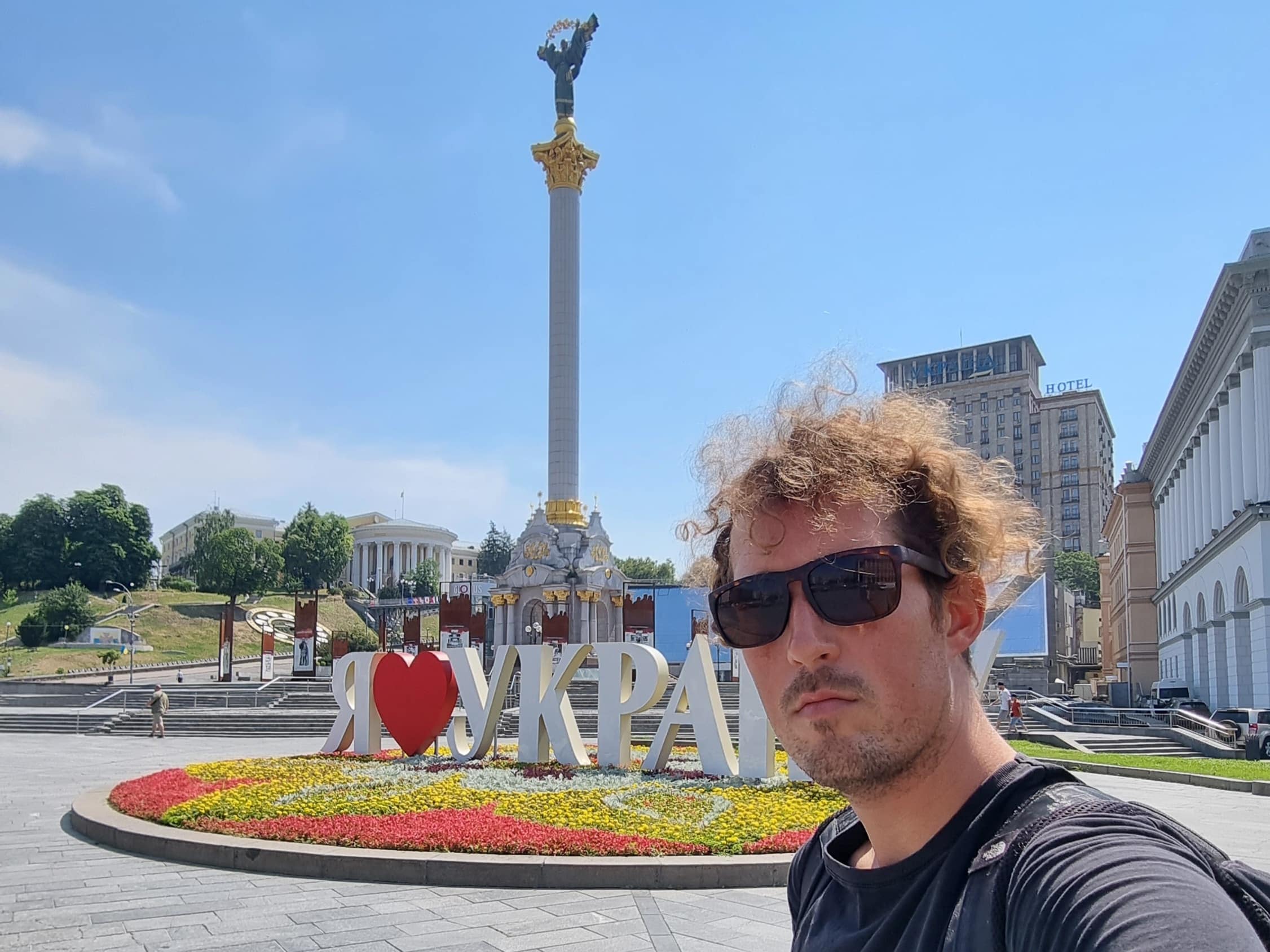 Even more fascinating was my visit to Irpin and Bucha, which were at the frontline only a few weeks before. I'll write more about this later.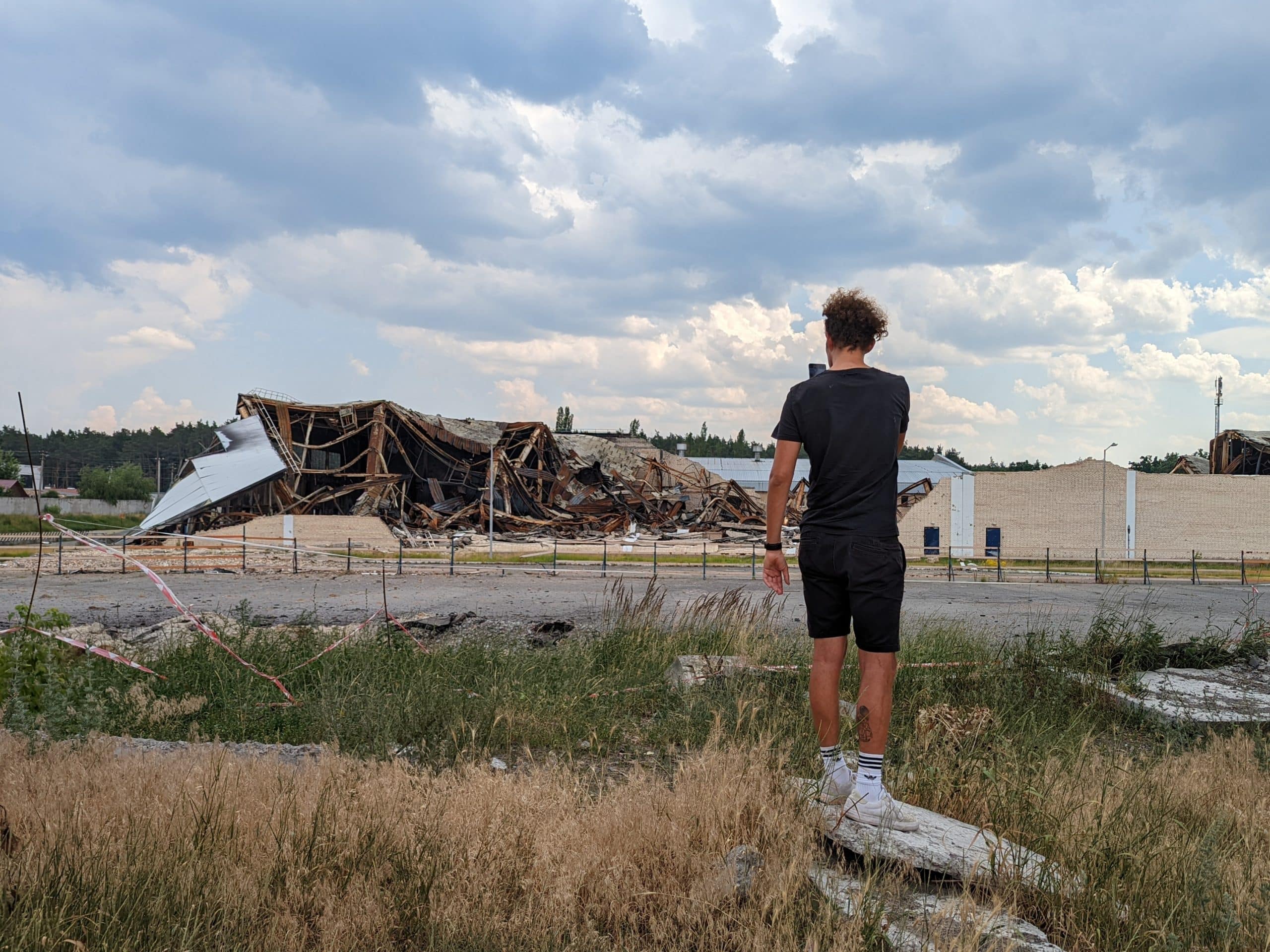 Going back to Brussels
After 10 days in Ukraine, it was time to return to Brussels again. As there were no flights, the options were limited and with my bicycle even more difficult. I decided to cycle one more day from Lviv to Przemyśl in Poland, from where I took a Flixbus to Brussels. An exhausting 25 hour ride, but a direct connection and very easy to take my bicycle.
Fundraiser for BEforUA
The goal of the cycling trip was to collect at least 1 euro for every kilometer on my bicycle. In the end I cycled over 2000 km from Brussels to Lviv and Ternopil, and back to Przemyśl in Poland. Thanks to the donations of 86 awesome contributers, I managed to raise a total of 3267,5 euro for BEforUA, a Belgian citizens initiative to help Ukrainian refugees. The funds will be used to send ambulances and medical supplies to Ukraine.
My YouTube video
Watch the video about my cycling trip to Ukraine on my YouTube channel.