AlUla is a historic desert town in the northwest of Saudi Arabia and has become a new tourist hotspot for the country. It was a last-minute decision to fly over from Jeddah, but it was the highlight of my trip to Saudi Arabia.
I'm happy to share my top 5 things to do in the AlUla valley.
Hegra
Hegra, also known as Mada'in Saleh, is an archaeological site home to several well-preserved tombs carved into the sandstone cliffs. The site is often compared to Petra in Jorden and is enlisted as UNESCO World Heritage.
Visiting Hegra is only possible by pre-booked tour, which starts from Winter Park. I was also lucky to experience Hegra after Dark.
All tours and experiences can be booked through the official Experience AlUla website.
Elephant Rock
Elephant Rock, known by locals as Jabal Ikmah, is an elephant-shaped rock not far from AlUla. The site opens at 4 pm, and I suggest going just before sunset. The whole area has been beautifully designed, with seats in the sand, where you can have a coffee and enjoy the view.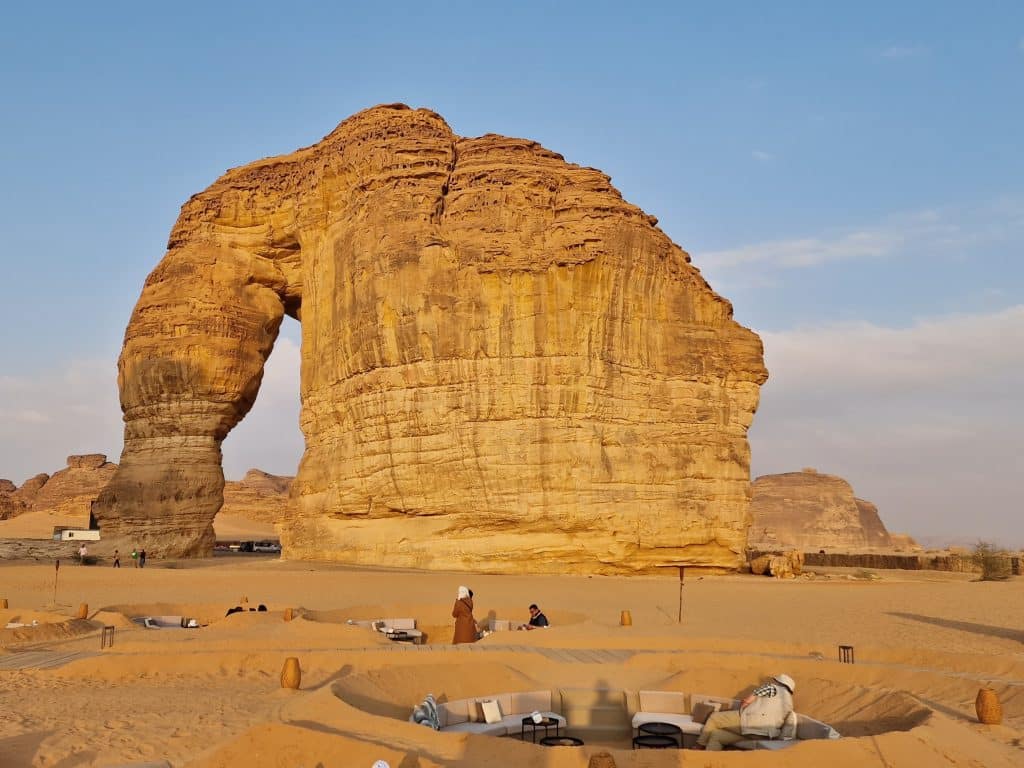 Maraya Concert Hall
Maraya is a mirrored concert hall in the middle of the desert in Alula and is the largest mirror building in the world. It has hosted several international stars like Alicia Keys and John Legend.
I was lucky to see Usher perform in Maraya and had a fantastic experience attending the concert with just two hundred other spectators.
The road to Maraya is guarded, and access is only granted with a concert or restaurant reservation.
Read more about Maraya: How to visit Maraya in AlUla?
AlUla Old Town
The old town of AlUla consists of old houses and narrow streets, many of which are still under renovation. I advise you to climb to the top of the fort for a magnificent view of the old town and desert valley.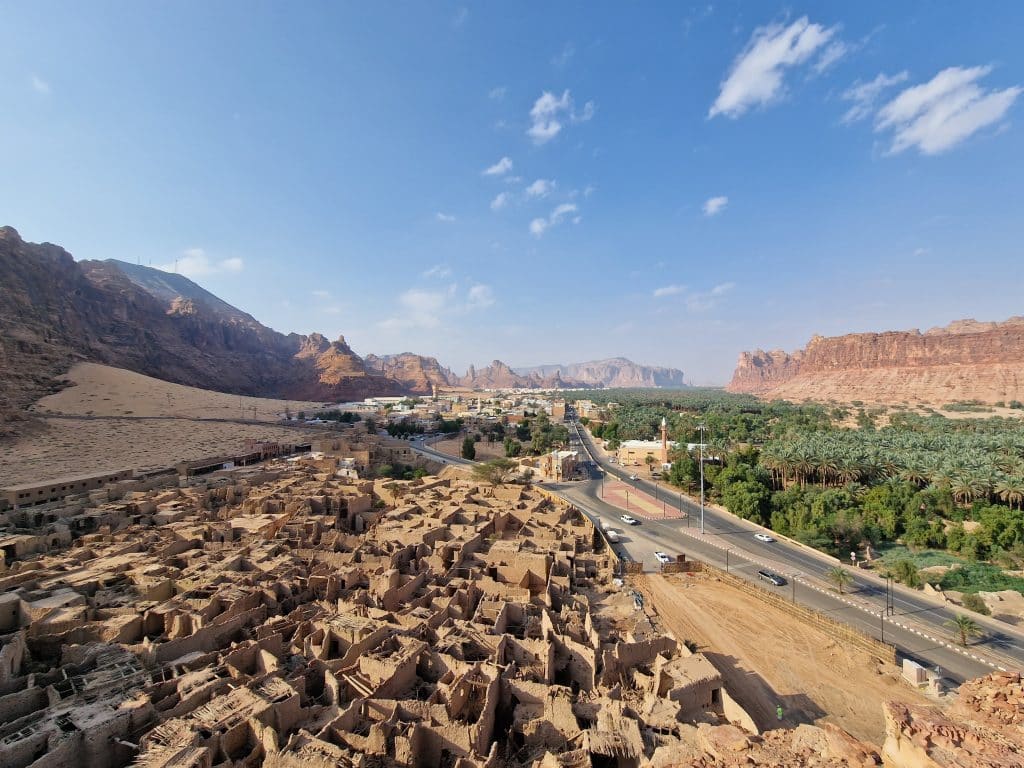 The renovated main street has multiple restaurants and souvenir shops. Walking tours are offered by the visitor center on the same street.
Harrat Viewpoint
The Harrat Viewpoint provides a stunning view over AlUla's old town and valley from the top of Harrat Uwayrid.
Bonus: Run in the desert
This is a very personal one, but running in the desert has been one of the best experiences in my life. I ran from the old town to the Maraya concert hall, where I took pictures before returning. So if you are a runner, remember to bring your running shoes!
More on my social media