Brussels Flower Carpet 2022: Friday 12 August until Monday 15 August 2022 on the Grand Place in Brussels
After four years, the beautiful Flower Carpet is back on the Grand Place of Brussels. This year's carpet has been carefully assembled on Friday 12 August and can be seen until Monday 15 August. The 2022 design is inspired by the first Brussels flower carpet of 1971.
Every two years on the Grand Place
As said, the first flower carpet in Brussels was seen in 1971 and since 1986 it has become a highlight every two years. The 2020 flower carpet was canceled because of the pandemic, so it has been four years since the last flower carpet on the Grand Place in Brussels.
The next Brussels Flower Carpet will be organized in the summer of 2024.
More than 400.000 freshly picked flowers
The size of the flower carpet is 70 meter long and 24 meter wide. A hundred volunteers assembled the 1,680 m² carpet in less than six hours with more than 400.000 freshly picked begonias and dahlias.
Go on the City Hall balcony for a panoramic view
Because of the carpet's size, covering most of the square, the best view is from the top. The City Hall of Brussels opens its balcony to offer a panoramic view on Friday 12 August (15-18h) and Saturday 13, Sunday 14 and Monday 15 August (10-22h). Admission is 7 euro and can be pre-booked on the official website.
Another viewpoint is on the other side of the square from the Brussels City Museum. Standard admission is 10 euro and access to the balcony can be added for 2 euro during the Flower Carpet weekend. Pre-book your time slot via the Brussels City Museum website.
Stay for the sound and light show at night
A beautiful sound and light show is performed on Saturday, Sunday and Monday, every 15 minutes between 21h30 and 23h.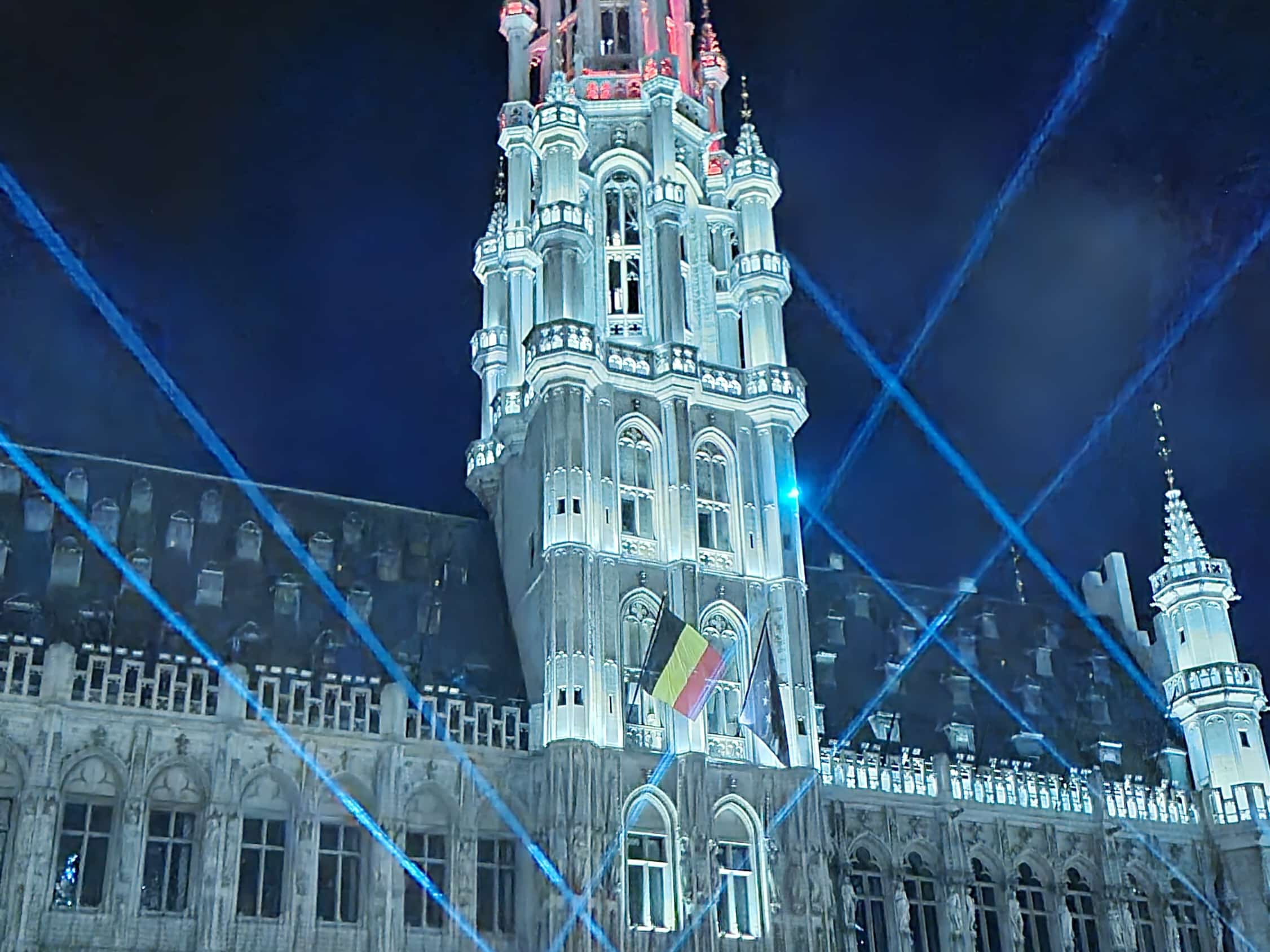 More on my social media