Maraya is a mirrored concert hall in the middle of the desert in Alula and is the largest mirror building in the world. It functions mainly as an event space and concert hall and includes an exclusive restaurant.
How to reach Maraya?
The road to Maraya is guarded, and access is only granted with a concert or restaurant reservation. For events, a shuttle service is provided from Winter Park for regular ticket holders. I managed to reach the building on foot (running), but cars were stopped.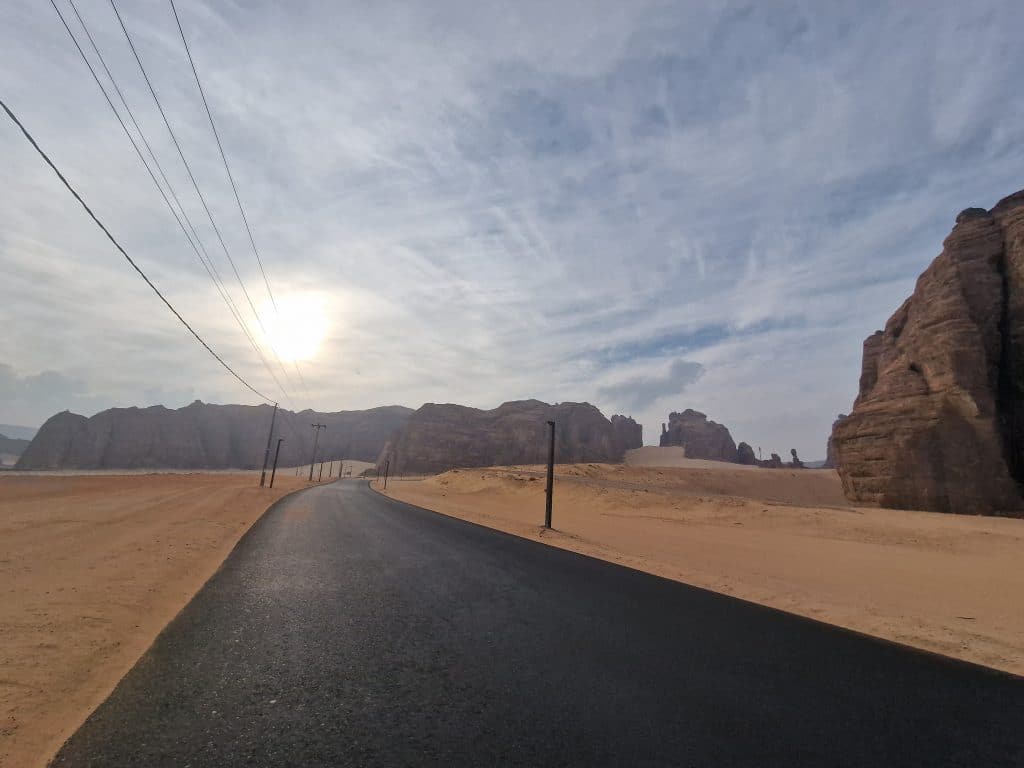 Concert hall
Maraya has hosted several concerts from local and international stars like Alicia Keys and John Legend.
I was lucky to see Usher perform in Maraya and had a fantastic experience attending the concert with just two hundred other spectators. The ticket included drinks and appetizer in the lounge before the concert.
What more to do in AlUla: 5 Amazing Things to do in AlUla, Saudi Arabia
Maraya Social restaurant
Maraya also hosts a fancy restaurant of star chef Jason Atherton. Reservations can be made through the website.
More on my social media